COVID-19 Recovery Loan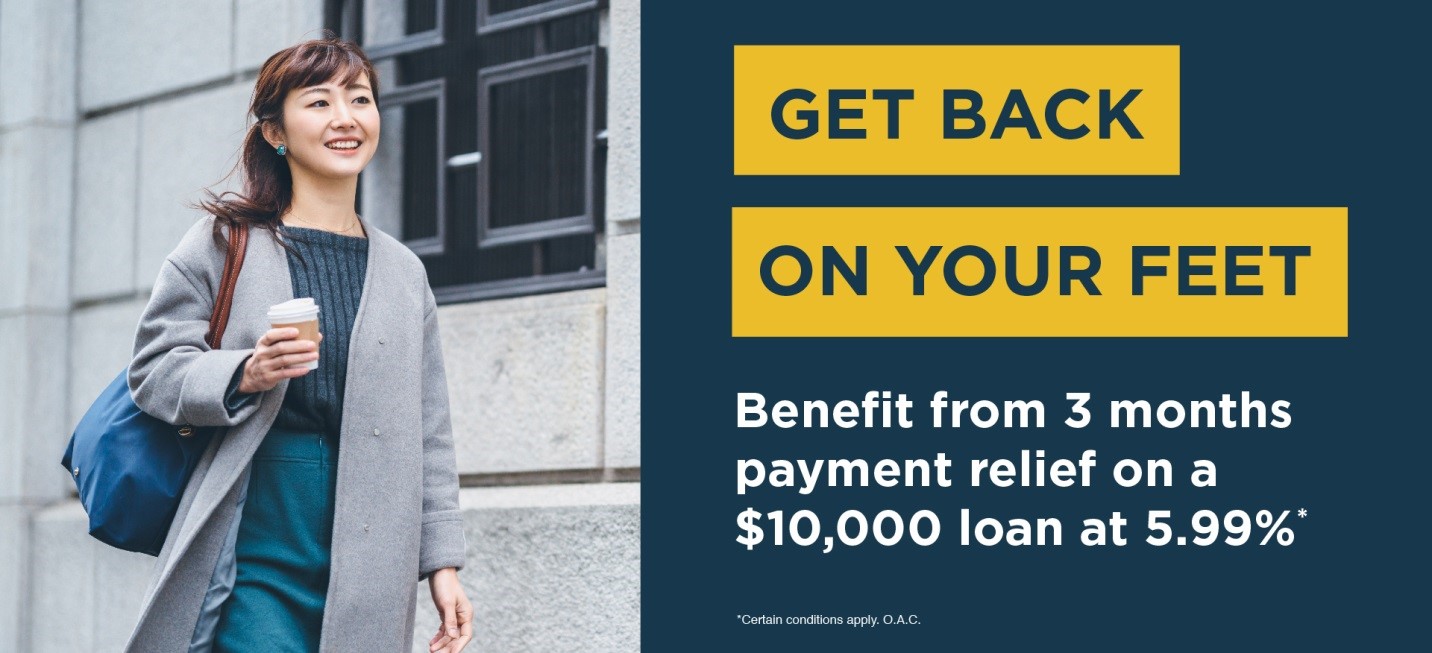 Comtech Fire's Recovery Loan* can help you get back on your feet as we move through the next phases of the COVID-19 pandemic. Contact your Branch today to apply for our unique loan with the following features:
Borrow up to $10,000 OAC
Fixed rate of 5.99%.
Payment term of 3 years.
No payments for 3 months after the first payment is made, interest during the deferment period is added to the principal amount of the loan over the balance of the term.
This loan is designed for those who could use extra money to offset the impact of COVID, and is perfect for paying down high interest credit card debt, catching up on a delayed renovation project or for any other purpose that can help you get back on your feet.
You can apply online, contact your branch or reach out to our contact center for more details.