Community Events
At Comtech Fire, we use our financial strength, not to enrich shareholders, but to enrich the lives of our members, their families and the communities we serve. Community counts in our eyes. We hold fundraisers, golf tournaments, walk-a-thons, community events and do whatever we can to give back to the communities we serve.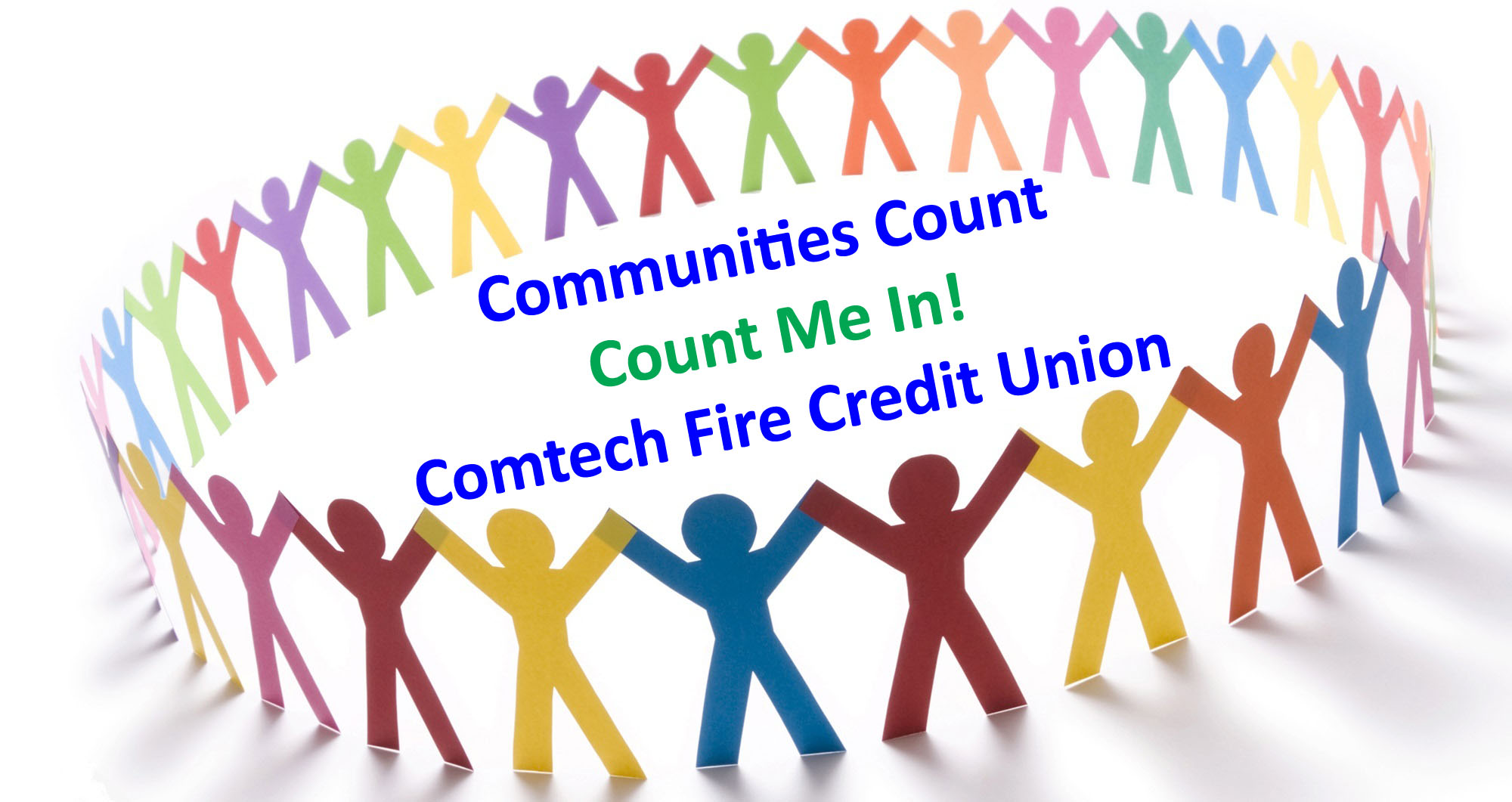 2017 Canadian Fallen Firefighters Foundation Golf Tournament raises $9,300
Comtech Fire Credit Union announced today that the 2017 Canadian Fallen Firefighters Foundation Golf Tournament raised a total of $9,300, bringing our five year total contribution to the Foundation to over $70,000! Want to hear more about the event? Click here to read the full press release.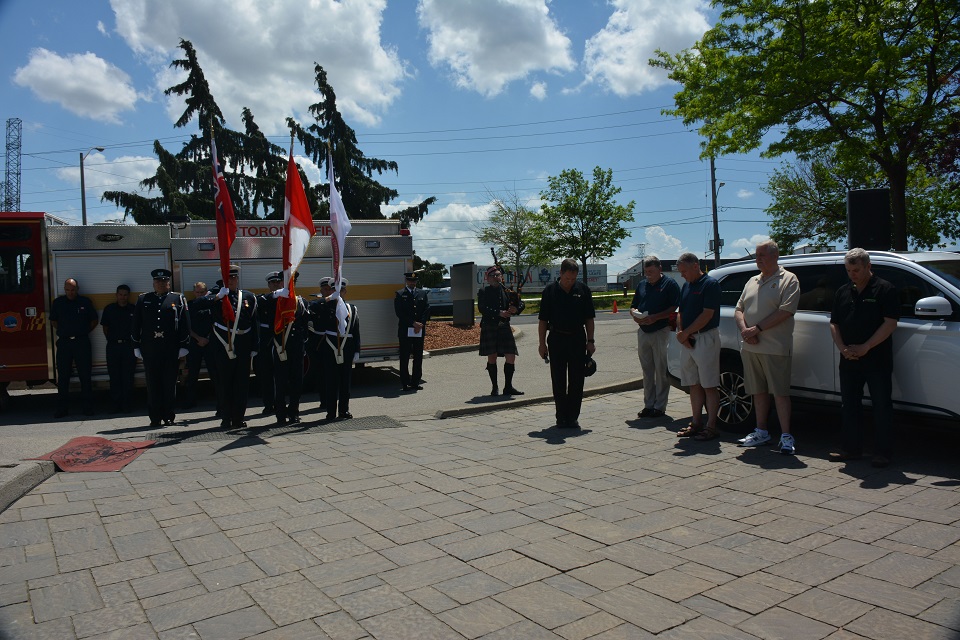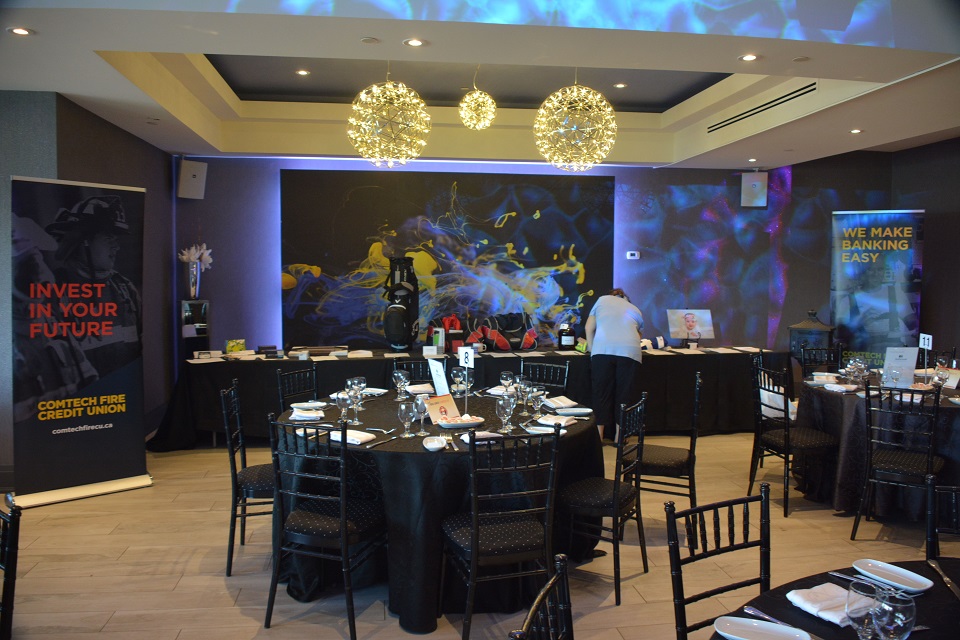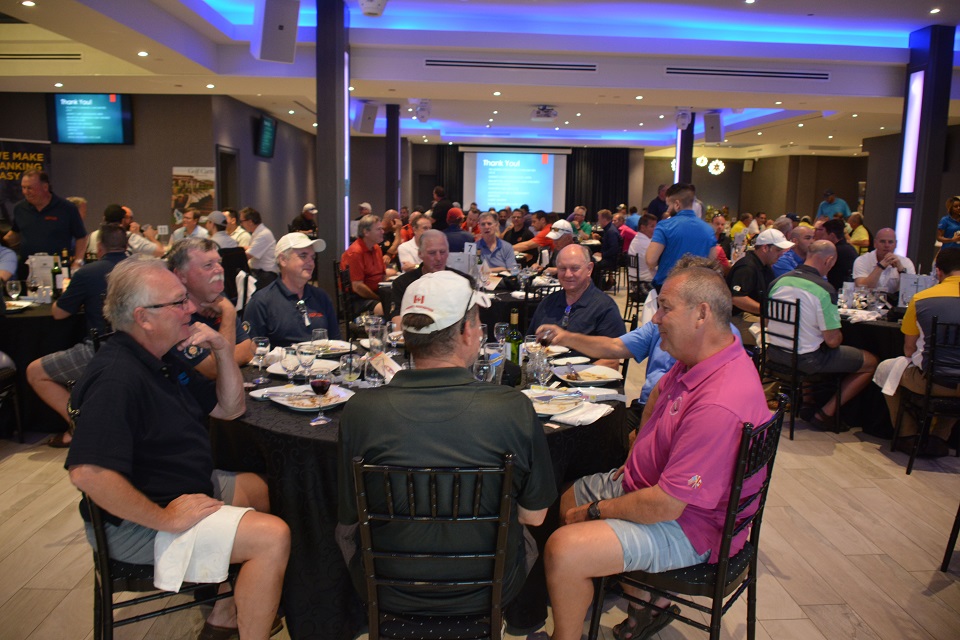 Comtech Fire Credit Union Sponsors Toronto Fire Canada 150 Fire Truck
Comtech Fire Credit Union is proud to announce its financial support for the Toronto Fire Canada 150 Fire Truck. The truck, a high-rise pumper, is in active service based at Station 332 on Adelaide Street.
"Comtech Fire Credit Union, in co-ordination with the Toronto Professional Fire Fighters Association and Toronto Fire Services, is pleased to support this Canada 150 fire truck project, which beautifully displays numerous attractions in the City of Toronto", said Comtech Fire's Chief Marketing Officer Kevin Connolly. "This outstanding tribute to Canada's 150th birthday will serve as a visible reminder of how very fortunate we are to live, not only in the best country in the world, but in one of its most incredible cities", added Connolly.
The Canada 150 Fire Truck was recently launched on City TV's Breakfast Television program by Toronto Fire Fighter, and Local 3888 representative Gerlando Peritore. The interview can be seen at:
http://www.bttoronto.ca/videos/first-look-at-the-canada-150-toronto-fire-truck/
.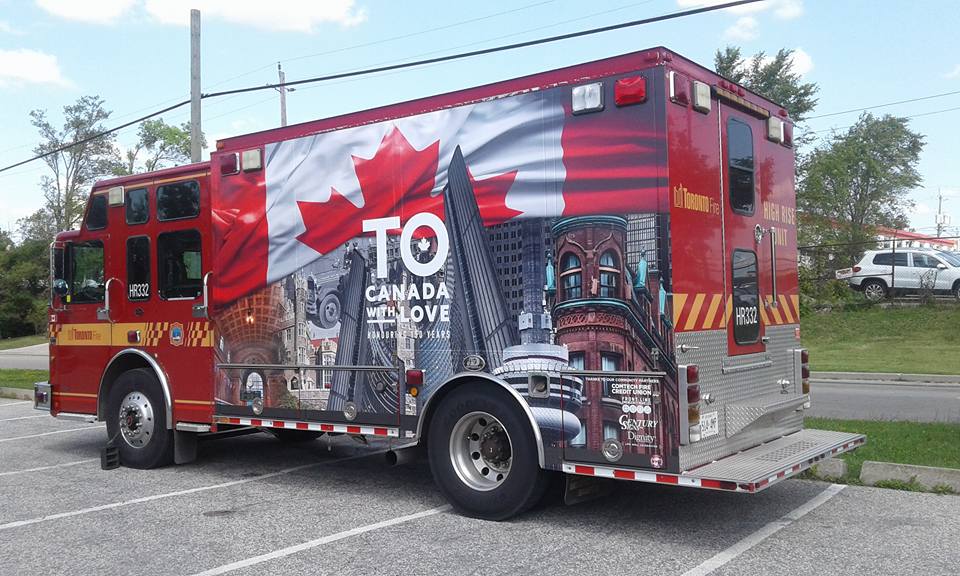 Dalena Nguyen Completes Her Apprentice Week!
Our St. Paul's Catholic Elementary School Leadership Award winner was with us the week of August 21st and enjoyed a week working with us here at Comtech Fire Credit Union. Her week included a tour of the Toronto Fire Academy which was a highlight for young Dalena. We wish her every success as she embarks on her secondary school journey!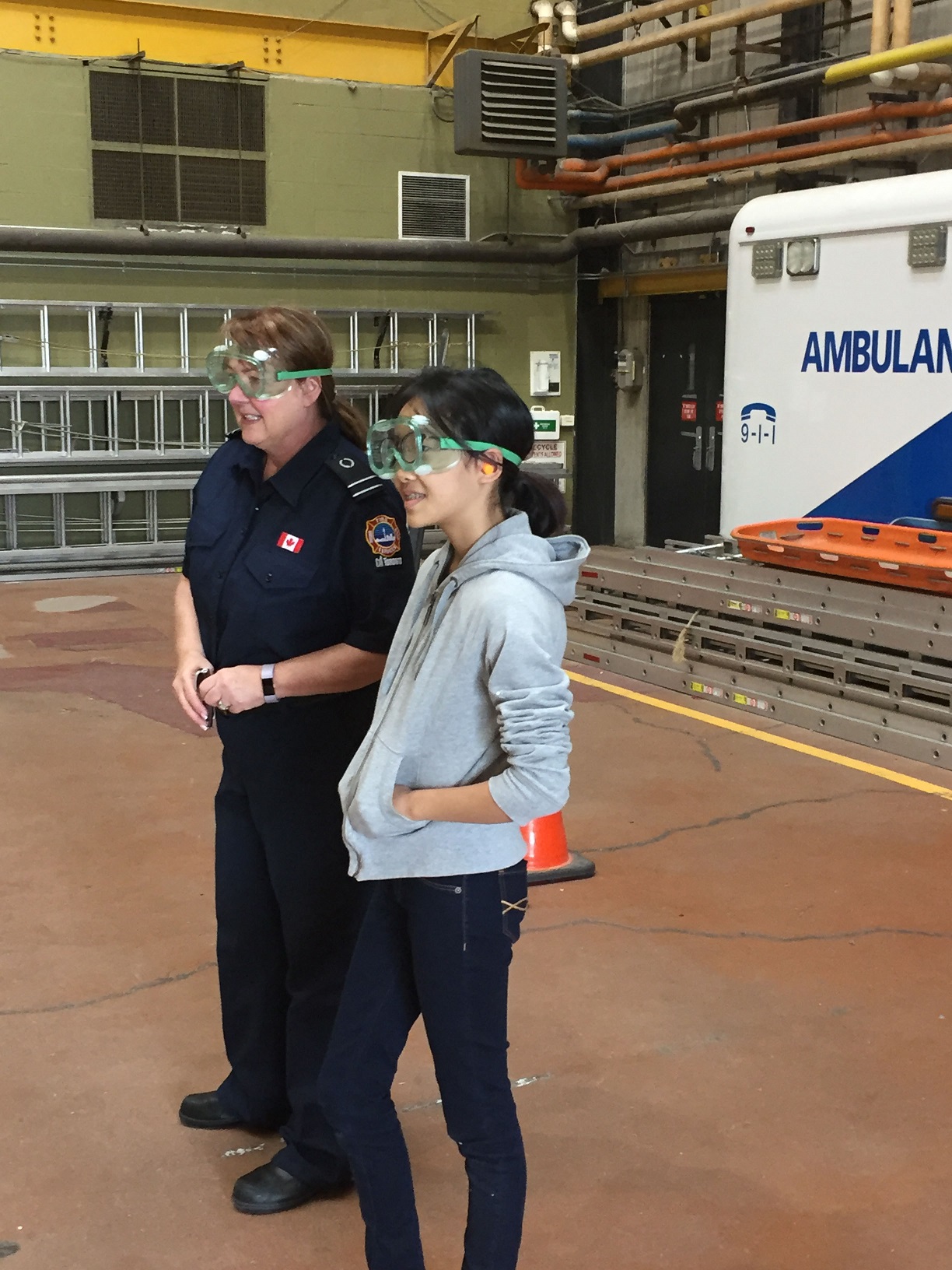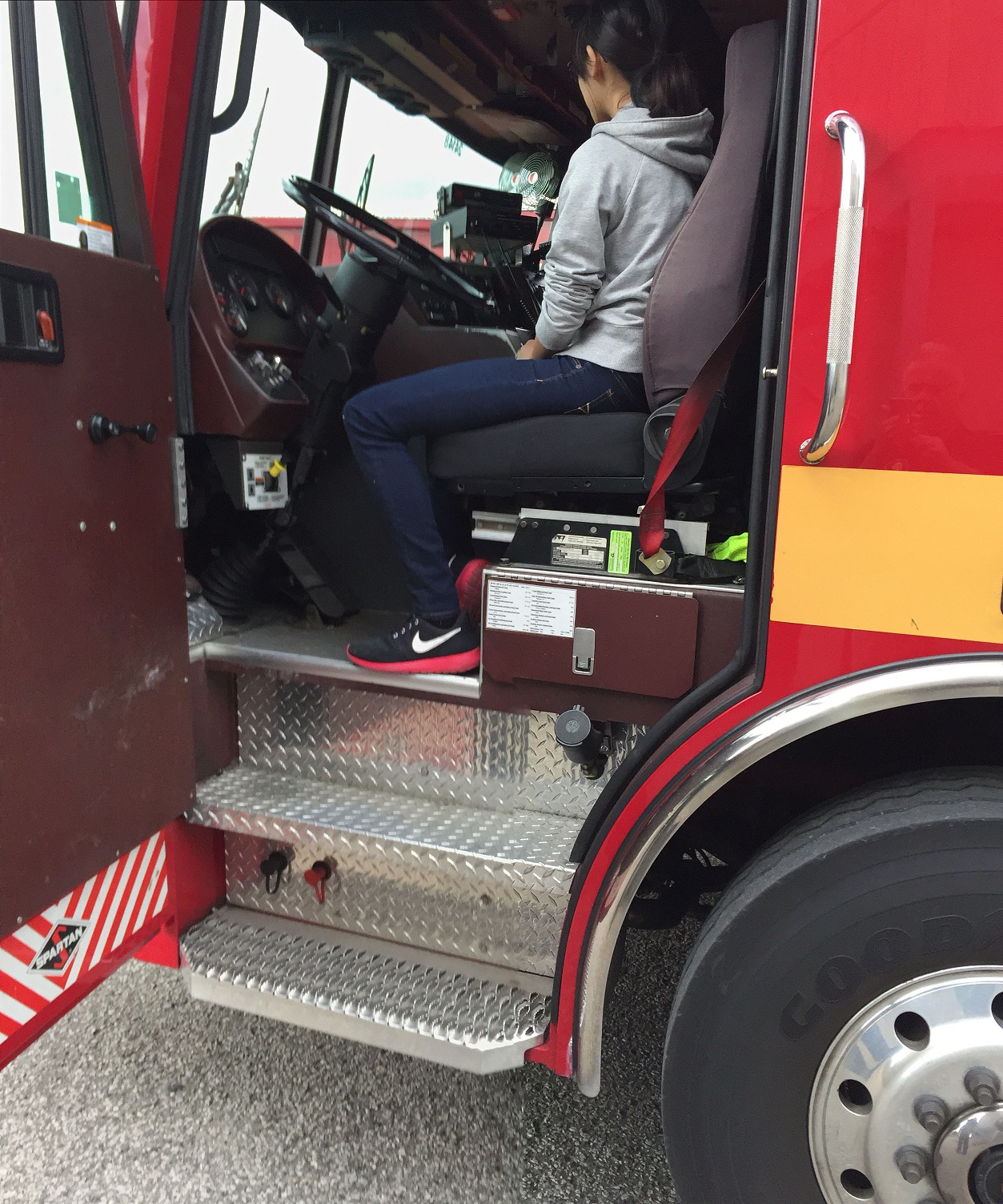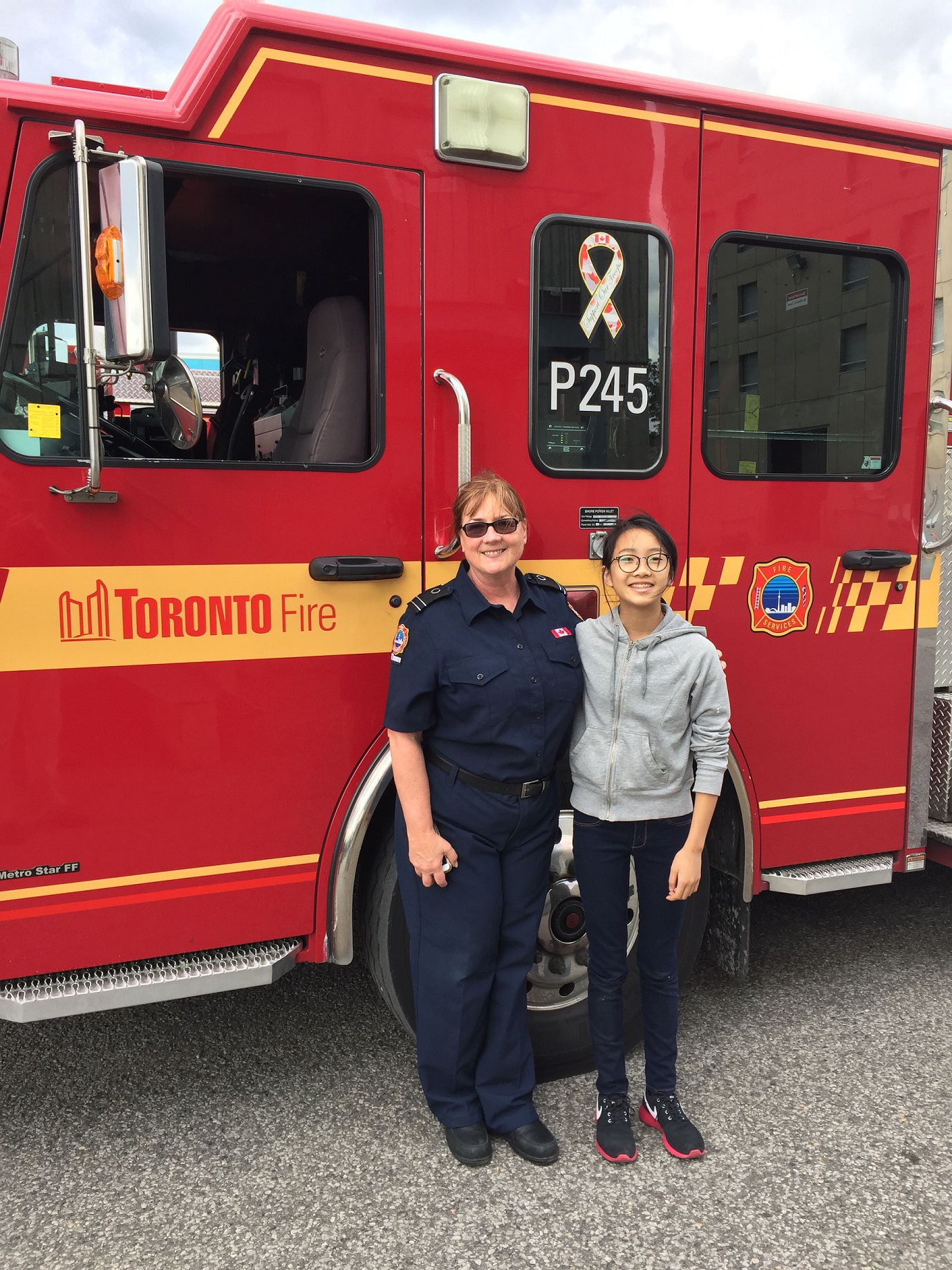 Saluting Fallen Heroes
Comtech Fire Vice Chair Michael Neely presenting a wreath on behalf of the members and staff of Comtech Fire Credit Union. We salute the fallen heroes, and send thoughts and prayers to their families!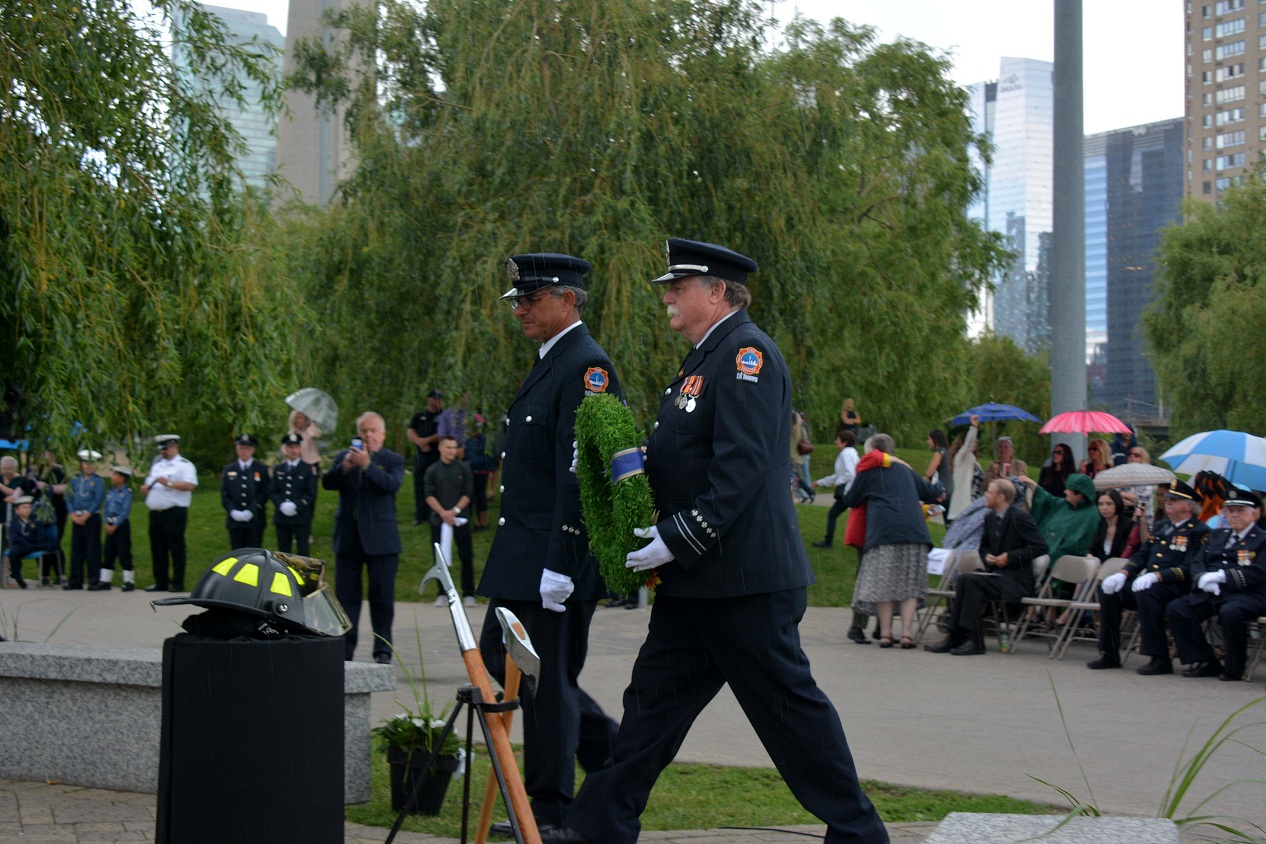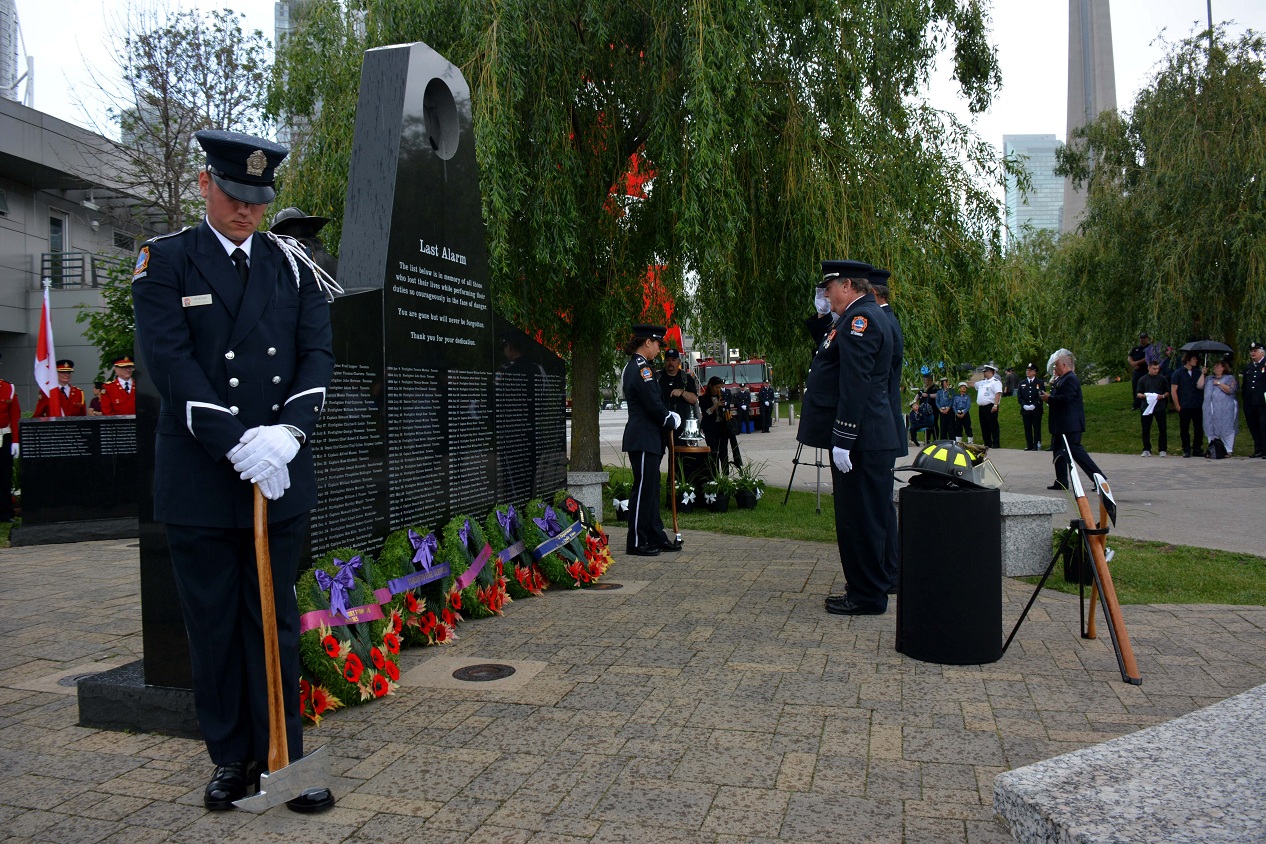 COMTECH FIRE SUPPORTS ST. PAUL'S CATHOLIC SCHOOL BBQ
Comtech Fire Credit Union was proud to once again support the annual St. Paul's Catholic School BBQ on June 8th, 2017. Over 500 attended this year's event, that features fun events and activities for the children who attended, and a visit from Toronto Fire Pumper.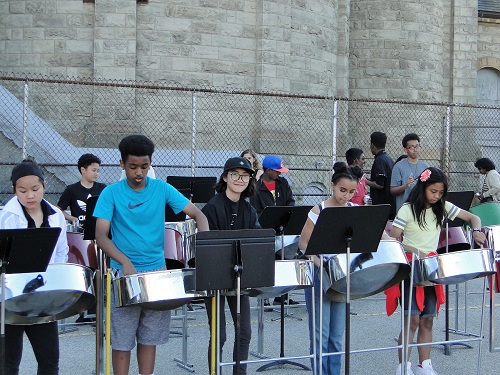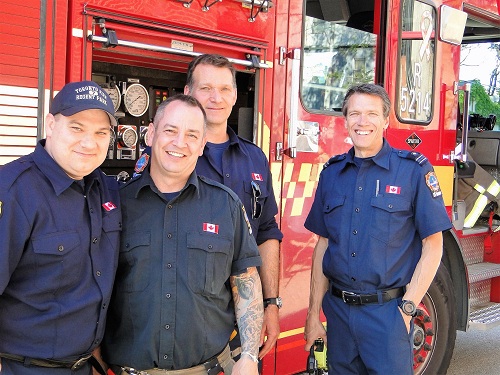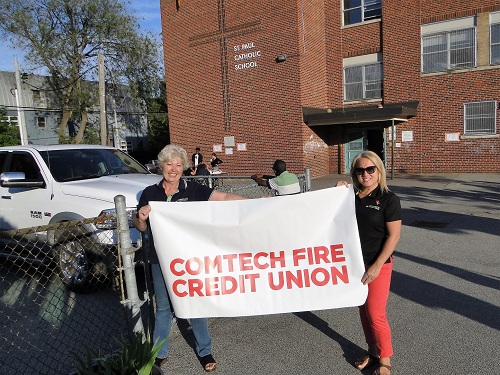 TORONTO FIRE FIGHTER TAMARA SYLVAN RECEIVES PRESTIGIOUS JOHN J. RYDER AWARD
Toronto, ON, April 10, 2017
Tamara Sylvan was presented with the John J Ryder award on April 4th, 2017 at Comtech Fire Credit Union's Annual General Meeting. Presented since 1992, originally by Fire Services Credit Union, the award recognizes extraordinary community service.
Among Tamara's many community activities, her most significant involvement is with the annual Toronto Fire Fighters Toy Drive where she is currently serving on the Board of Directors. The Toy Drive coordinates donations to children through the City of Toronto's Christmas Bureau, the Children's Aid Society, the Child Book Bank, Church Groups and Family Shelters. They have also begun an International Outreach with a mission to Honduras to provide toys to coax kids who need to receive vaccinations, health, wellness and dental check-ups. Tamara is also active as a volunteer with Global Fire and participated in the 2014 deployment to the Philippines in a Capacity Building Operation in the aftermath of the 2013 Typhoon Yolanda. She is also active with her children's school working with the School's Health and Safety Committee. She coordinated the acquisition and training of an Automatic Defibrillator at the school, provided training on first aid and equipped classrooms with first aid kits. She also provided training for EPI Pens. In addition to all of that, she also assists with the coordination of a Wellness Week at the school.
"We are very proud to present the 2016 John J Ryder Award to Tamara for her tireless community contributions in both the local and broader international community", said Kevin Connolly, Chief Marketing Officer of Comtech Fire Credit Union. "Her dedication to assisting others makes her the perfect recipient of our most prestigious award", added Connolly.

Comtech Fire Credit Union has made a donation of $500.00, on behalf of Tamara, to the Toronto Fire Fighters Toy Drive.
Comtech Fire Credit Union is a full service Credit Union, based in Toronto, Ontario with branches in Ottawa, Kingston, Amherstview, Toronto (3) and Mississauga. With over $500 million in assets, the Credit Union serves over 16,000 members.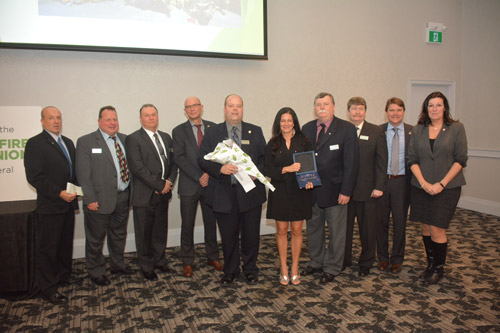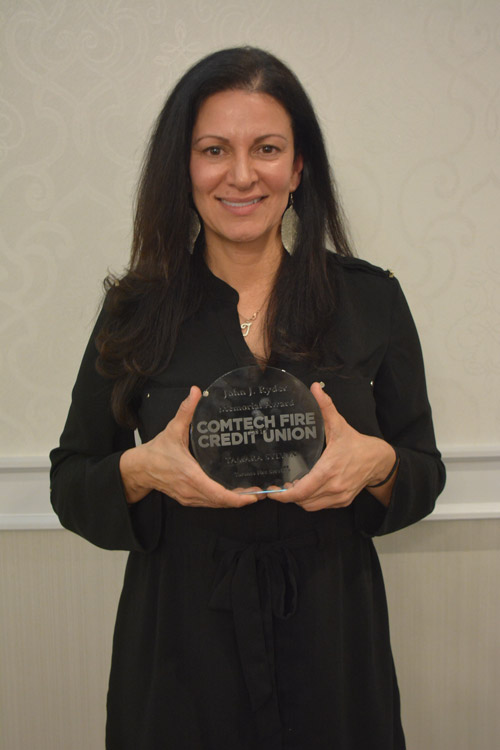 If you would like more information about this topic, please contact Kevin Connolly at 416-598-1197, ext. 2239 or email at kevin.connolly@comtechfirecu.com.
Robert Middleton honoured for over 70 years of Credit Union Membership
Comtech Fire Credit Union was proud to recognize the incredible loyalty of member Robert Middleton for over 70 years of continuous membership with the Credit Union. Thank you Mr. Middleton for your loyalty!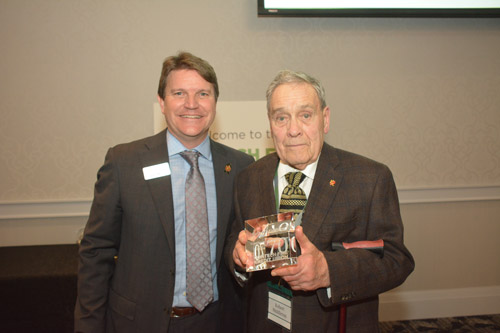 The Frozen Hose Hockey Challenge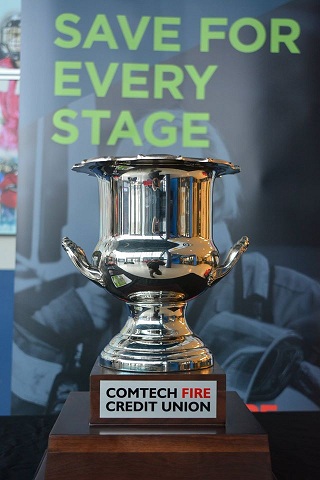 Comtech Fire is a proud sponsor of the Frozen Hose Hockey challenge happening at Westwood Arenas in March, 2017. We are also a supporter of the Toronto Fire Hockey team. The winning team is presented with the coveted "Comtech Fire Credit Union Cup". Lord Stanley, move over!
Comtech Fire Credit Union Is Proud to Support Kevin Frost
Kevin Frost Three Time World Champion Canadian Deaf-blind speed skater has Olympic ambitions. Kevin has a condition called Usher Syndrome with 2% vision and 9% hearing left.
During the last 18 years, he has won 16 gold medals and set 9 World records in Blind speed skating. He is a three-time World Champion in Blind Long track and Short Track speed skating, he is also ranked 11th in the World against able-bodied Master speed skaters. So far, winning 55 medals against able-bodied skaters.
In addition to speed skating, he trained 5 years on Team Canada Development Rowing, two years with the Paralympic Team Canada Blind Team in running and made the Canadian Standards. This year Kevin to made the Canadian standard for tandem cycling and trains at the Velodrome in Milton on a tandem bike. Last year he took up blind golfing and won low net at Canadians/ Provincial and 2nd overall at USA Blind Championships in Texas a month ago.
In 2009, Kevin skated 100 km on the Ottawa canal to help raise $5000 for the Rotary Home. He has given over 275 motivational talks around the world and during his spare time, he volunteers for missions in 3rd World countries. He has helped 28 deaf children hear again, as well as, get visual aids to many children during the last 15yrs. In 2010, he won the Community Builder Award for United Way, he had a movie made of his journey that was shown in October 2012 in Ottawa. In 2015 he was honoured in the House of Commons for being a role model for the a deaf-blind Canadians.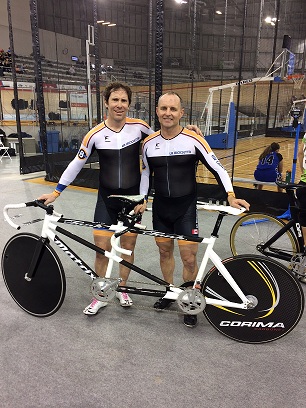 His message is; never give up in your dreams and always smile.
Here are my competitions for this season.
Speed Skating
Jan 6-8th Lake Placid ( Jack Shea Sprints)
Gold medal against able bodied skater
Jan 20-22nd Lake Placid
(Jaffee USA Single Distances)
Placed 5th out of 48 skaters against able bodied skaters
Mar 8-12th World All Round Games against able bodied skaters( only disabled athlete at this event)
Tandem cycling
Jan 11th Ontario Cup 2 Million Indoor Velodrome
First in Kilo and fastest lap
Feb 11th Ontario Cup in Milton
March 3-4th Ontario Provincial Championships
Mar 31-April 2nd
Canadian Indoor Championships Milton
April 28-30th Defi Championships Montreal 25 km time trail and 95 km road race
June 23-25th
Canadian Road Championships Ottawa 25km time trail and 95 km road race
Aug Ontario Road race series Mississauga
Blind golfing events
June 10: Fanshawe
June 25: Victoria Park Valley
July 8: Dundee
July 16: Cambridge (we finally managed to get a date!)
July 20: Kressler
August 15, 16, 17: Canadian blind golf championship
August 18: Claude Pattemore charity scramble
August 26 & 27: Provincial at Chippewa Creek
September 9 or 10: Listowel
September 23: Woodstock Meadows
Comtech Fire Credit Union & the Personal Insurance donate $2,000 to Camp Bucko
Toronto— January 30th, 2017— Comtech Fire Credit Union is proud to announce that, along with its general insurance partner the Personal Insurance Company, a donation will be made to Camp Bucko of $2,000. The donation is based on the number of quotes members of the Credit Union requested from the Personal in 2016, which Comtech Fire Credit Union matches.
"We have always been committed to supporting Fire community related events and causes," said Kevin Connolly, Chief Marketing Officer, at Comtech Fire Credit Union. "We are proud to partner with the Personal Insurance to further contribute to Camp Bucko, a cause we have supported for many years", added Connolly.
Camp BUCKO provides an opportunity for children recovering from burn injuries to meet other children who share similar feelings and experiences in a camp environment. The camp gives these children temporary freedom from the everyday frustrations of being burned, a chance to share their stories and to bond with each other. Most of all though camp is a place to have fun and learn new things. It is a benefit for children in these circumstances to attend a program such as this to build self-esteem to cope with life beyond their burn injury.
For more information,
Kevin Connolly
416-598-1197, extension 2239
kevinc@comtechfirecu.com
Recent Community Events:
On Thursday, October 27th at Markland Wood Golf Club on the border of Mississauga and Toronto, we brought together the Mississauga and Toronto Pink Trucks for Breast Cancer Research. Throughout October, both the Mississauga and Toronto Fire Fighters were very active raising money for the cause and today, we had both groups together exchanging T Shirts and Hats as they bring the campaign to a close at the end of October.
Among the dignitaries present today were Chief Tim Beckett of Mississauga, Deputy Chief Debbie Higgins of Toronto, Toronto PFFA President Frank Ramagnano and Secretary Treasurer James Coones, outgoing Mississauga FFA President and new OPFFA VP Mark Train, OPFFA President Rob Hyndman, Mississauga Fire Fighters Benevolent Fund head Roger Pardy, Toronto Pink Truck coordinator Gerlando Peritore and Trillium Foundation's Kathleen Cymek. Thank you to everyone who worked so hard in October to raise money for this incredibly important cause.