News and Updates
Find our latest updates here!
Statements for February 2021
Please be advised that statements for February 2021 are now available via Online Banking.
December 2020 Statements Are Now Available
Please note that December 2020 statements are now available to download via online banking.
Exchange Network Update
Comtech Fire members have access to over 43,000 surcharge-free ATMs in North America with THE EXCHANGE Network in Canada and the Allpoint Network in the US.
Recently, there were changes made to the deployment of ATMs in certain Mac's Milk, Circle K and Couche Tard locations. For your nearest Exchange Network ATM location, download the Exchange Network app. Or visit: theexchangenetwork.ca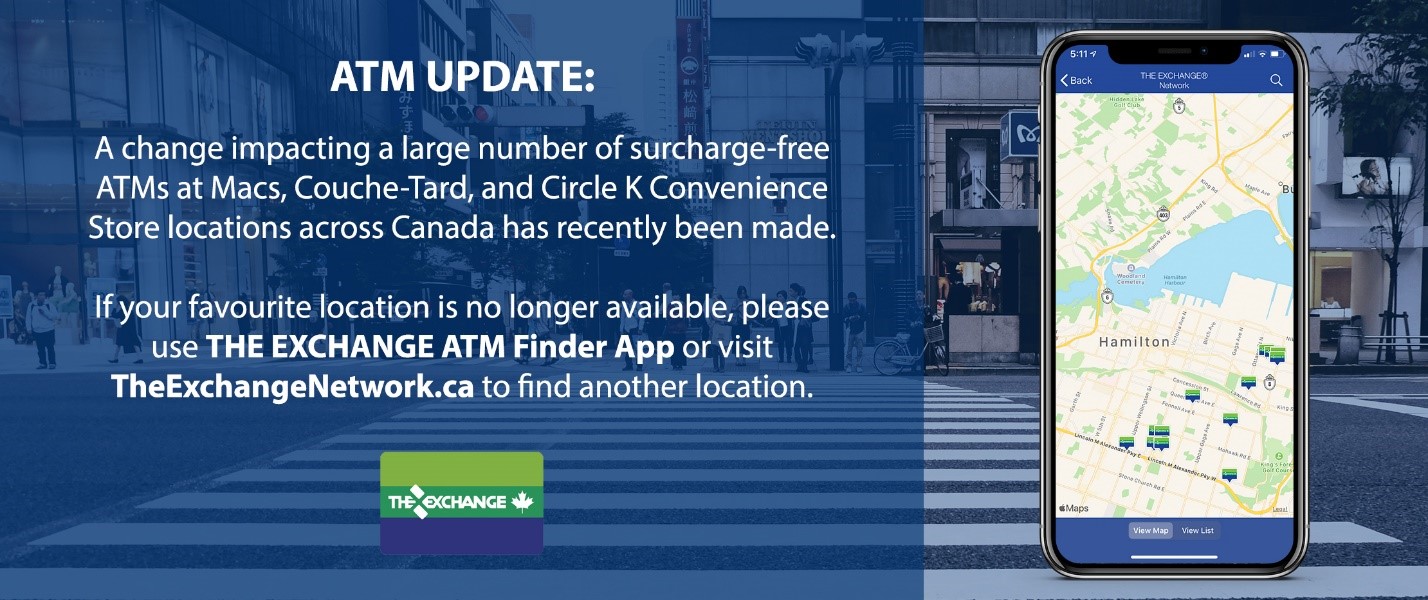 CRA Direct Payments Now Available on Member Direct Online Banking
Receiving money from the Canada Revenue Agency (CRA) has never been easier. Whether you're due for a relief payment like the Canada Emergency Response Benefit (CERB), the Canada Emergency Student Benefit (CESB), or the Canada Emergency Wage Subsidy (CEWS) or are waiting on your tax refund, you can set up direct deposit with the CRA to get your money faster.
Simply log in to your Member Direct Online Banking, go to "Account Services", and select "Set Up CRA Direct Deposit" from the menu.
New Ottawa Branch Manager
Effective July 1 2020, Adam Smiley is our new Ottawa Branch Manager. Adam's role as Assistant Branch Manager has provided a solid foundation for him to transition into the Branch Manager role. Well done Adam! We look forward to your leadership at our Bank St. location.